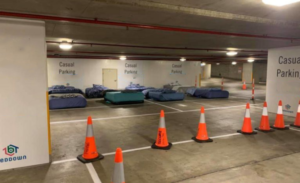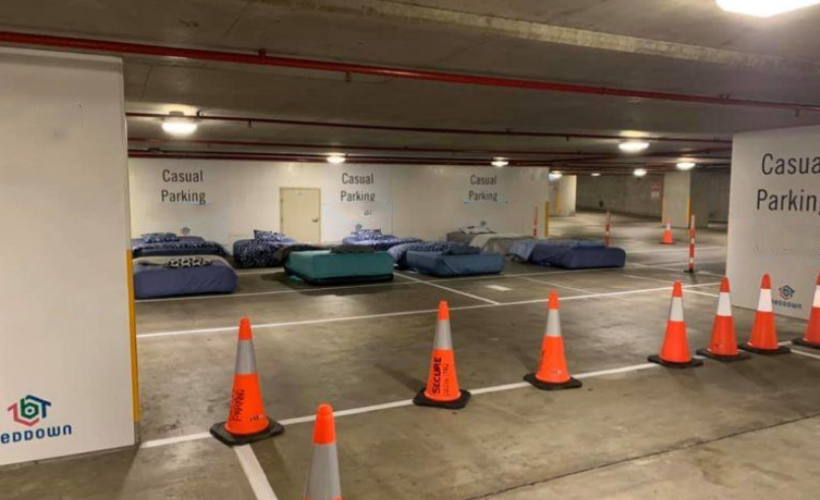 A new charity in Brisbane, Australia is seeking to help the homeless with an innovative idea called Beddown. This organization is transforming parking lots into safe havens for the homeless at night.
The concept is clear enough: replace the lot stations with a couple of beds and provide a variety of facilities such as access to doctors, dentists, and even hairdressers.
Beddown's Mission
The initiative's goal is to assist the homeless in getting a decent night's sleep and getting back on their feet. As a result, they are given new clothes as well as a place to clean.
"We will look to get as close as we can to a proper comfortable bed to provide the homeless with a great night's sleep is our ultimate goal. Sleep deprivation is a massive issue for our homeless, so being in a place that offers shelter and is safe, secure and comfortable we believe will have a big impact on those who use Beddown" writes Beddown on their Instagram page.
Where It All Started
Norman McGillivray, the charity's founder, had the idea while walking through an empty parking lot and approached Secure Parking, one of Australia's largest car park operators, to set up a trial. Despite the fact that Beddown is currently only accessible in Brisbane, the charity's website states that other locations will be added shortly.
Effective & Impactful
The figures shared by the charity from their Beddown trials were remarkable. During the pilot season, 41 guests used their beds, and 100 percent of them said they felt safe.
They gave their beds and sleep a 4.5 out of 5 rating. Unfortunately, the youngest individual who attempted to use the service was just 15 years old.
It's a difficult world out there, and it is great to see that some people are working to improve it.
Support Our Cause
We believe everyone deserves a bed to sleep in.
Help Beddown provide rest and shelter to more people on the street by donating a mattress or becoming a volunteer.
Comments are closed.