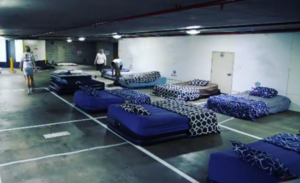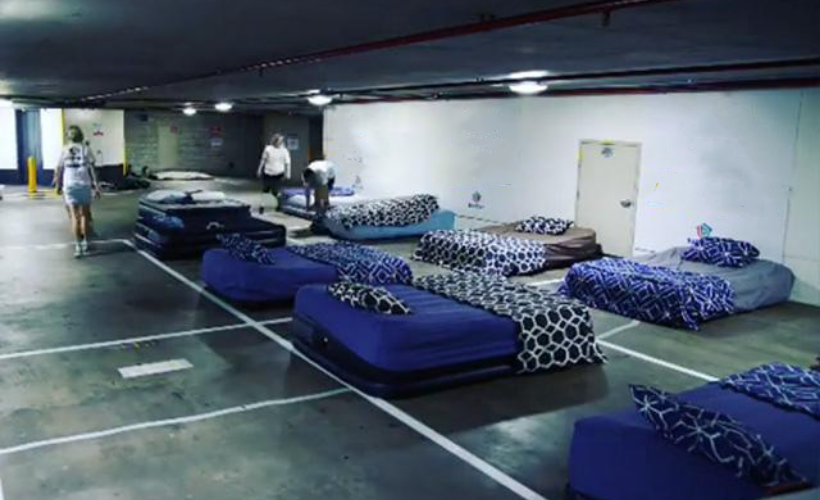 During the day, it serves as a parking lot in Brisbane, Australia, but at night, it transforms into a clean, cozy, and warm home for the homeless.
Homeless people attempting to make a living on the streets are a major issue in every country. Illness, unemployment, and other factors all play a role. People lose their homes for a variety of causes and end up living on the streets. These people are unable to function because they have been abused and are ill, and they cannot afford to see a doctor; in other words, they are attempting to survive in a vicious circle.
These people, who have nowhere else to go, make beds out of cardboard boxes and newspapers and sleep in nooks and crannies. They yearn for a bite of hot food and a change of clothing. A charitable organization in another part of the world has agreed to help these people.
The Australian Beddown charity wanted to support homeless people after seeing their dreadful living conditions. As a result, they considered converting unused, safe spaces like parking lots into shelters for these people. After meeting with the authorities of Brisbane's largest parking lot, the organization's volunteers agreed to a two-week trial period and got to work.
The organization's volunteers have started working nonstop to build a healthy, warm, and clean shelter where homeless people can get a good night's sleep. Norman McGillivray, the founder of the Beddown charity, had the idea first.
The organization's main mission is to ensure that the homeless have a convenient, wet, and healthy place to sleep at night. Because of their living conditions, many homeless people suffer from insomnia. This leads to a slew of other health issues, including depression, diabetes, hypertension, obesity, and memory loss.
The volunteers of the organization, who received positive feedback from the trials, are working to expand the project. The organization has already started working on expanding the project in order to reach more homeless people and ensure that more homeless people have a comfortable night's sleep.
Support Our Cause
We believe everyone deserves a bed to sleep in.
Help Beddown provide rest and shelter to more people on the street by donating a mattress or becoming a volunteer.
Comments are closed.