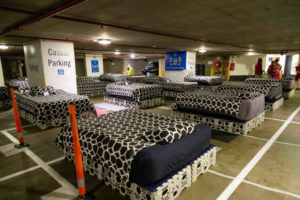 Beddown started a two-week trial with Secure Parking and hopes to carry out the same activity in the cities of Melbourne and Sydney. The people who have come for help, have included some as young as 15 years old.
In Australia, other similar models have already been used to benefit the homeless, such as mobile laundries and showers as well as buses equipped with beds.
Some people committed to this type of initiative have even been awarded prizes.
Read the full article by UNOTV by clicking below.
Support Our Cause
We believe everyone deserves a bed to sleep in.
Help Beddown provide rest and shelter to more people on the street by donating a mattress or becoming a volunteer.
Comments are closed.