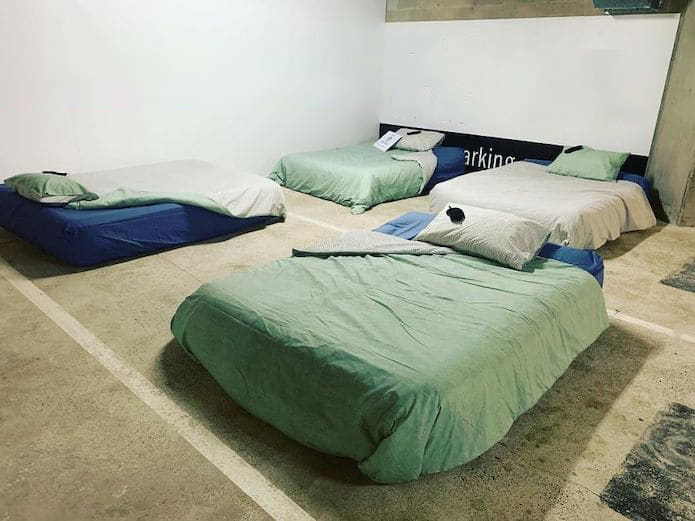 BRISBANE – Brisbane's homeless still have the opportunity to enjoy a comfortable sleep after a homeless charity took the initiative to make a parking lot a safe sleeping place at night.
The organization, known as Beddown, also provided clean clothes and a bathroom. Beddown founder Norman McGillivray said the idea arose when he was walking through an empty car park in Secure Parking which is one of the largest car parks in Australia. According to him, although the idea has just been implemented in Brisbane, his party plans to implement it elsewhere soon.
Homeless people who use the service are satisfied to be able to rest and sleep comfortably. According to the homeless charity's trial in Brisbane, the statistics received were impressive and a total of 41 people who used the bed during the trial were all satisfied and felt safe.
"We will continue this kind of effort to enable them to improve their lives in the future," according to the report.
Meanwhile, the sharing of photos by Beddown on Instagram is now contagious and on average, netizens praised the alternative done by the organization and hope to continue throughout Australia. "An amazing way from the charity. It is best in helping to provide comfort to the homeless. I hope it can continue throughout Australia because these homeless people really need help", wrote John Lam.
Lin Afarin also wrote, "Wow, the best of Beddown. The steps you have taken are commendable and this brings great joy to the homeless in Australia. I hope the government will work with them to provide comfort to the homeless. "
Read the full article from Sinar Harian by clicking below.
Support Our Cause
We believe everyone deserves a bed to sleep in.
Help Beddown provide rest and shelter to more people on the street by donating a mattress or becoming a volunteer.
Comments are closed.