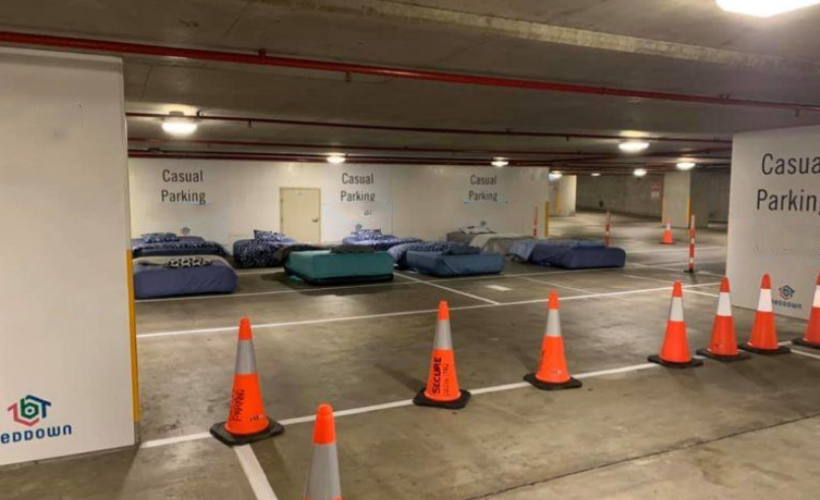 Homeless people face many risks, not only health related, but also relating to their safety. In addition, not having a safe place causes depression and stress.
Knowing this and wanting to help, the Australian organization Beddown had an excellent idea: to transform a parking lot into a safe place at night for those who need it.
They made contact with the operator called 'Secure Parking'. When they reached an agreement they launched a test in Brisbane.
Read the full article by Megalopolism by clicking below.
Support Our Cause
We believe everyone deserves a bed to sleep in.
Help Beddown provide rest and shelter to more people on the street by donating a mattress or becoming a volunteer.
Comments are closed.