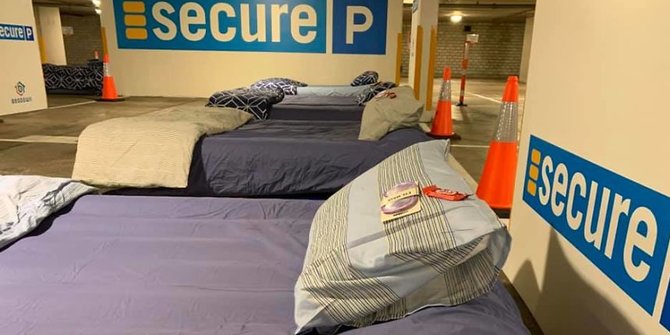 A parking lot is part of a new strategy to help the homeless, providing mattresses and certain basic services that the homeless can use during the night.
The issue of homelessness should not go unnoticed, and is something that several organizations are already working to help the homeless from being exposed to both diseases and attacks.
An organization in Australia called Beddown had an idea to help the homeless with the help of the company Secure Parking, in charge of managing parking lots.
Both reached an agreement to carry out this idea and now the parking lot that does not work at night can be used as a shelter for the homeless.
In this, mattresses with blankets and pillows will be placed so that the homeless can spend a safer night, in addition to having toilets, showers, medical check-ups and stylists.
Donating a mattress to Beddown would significantly help the cause help more people living on the streets, that is why everyone is encouraged to reach out and take part in what this charity is seeking to achieve.
Read the full article by Star Media by clicking below.
We believe everyone deserves a bed to sleep in.
Help Beddown provide rest and shelter to more people on the street by donating a mattress or becoming a volunteer.
Comments are closed.