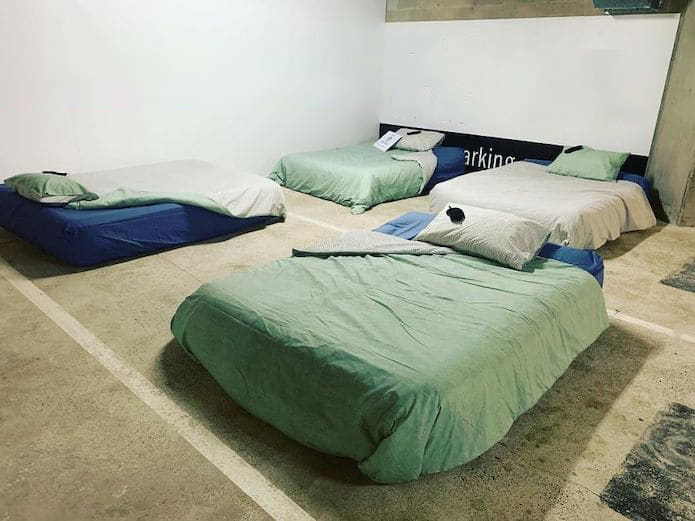 The Australian Beddown Foundation offers accommodation for the homeless in Australia, as it equips a parking lot with beds so that the homeless can spend the night safely. It is an initiative that began with a small trial in Brisbane.
It is with the help of volunteers that every night, thanks to the authorization of Secure Parking, they equip the parking lot with beds ready to sleep. In addition, the homeless are allowed to enter the parking lot bathrooms for their personal hygiene, and they even provide hairdressing, dentist and doctor services.
Read the full article by Debate by clicking below.
Support Our Cause
We believe everyone deserves a bed to sleep in.
Help Beddown provide rest and shelter to more people on the street by donating a mattress or becoming a volunteer.
Comments are closed.