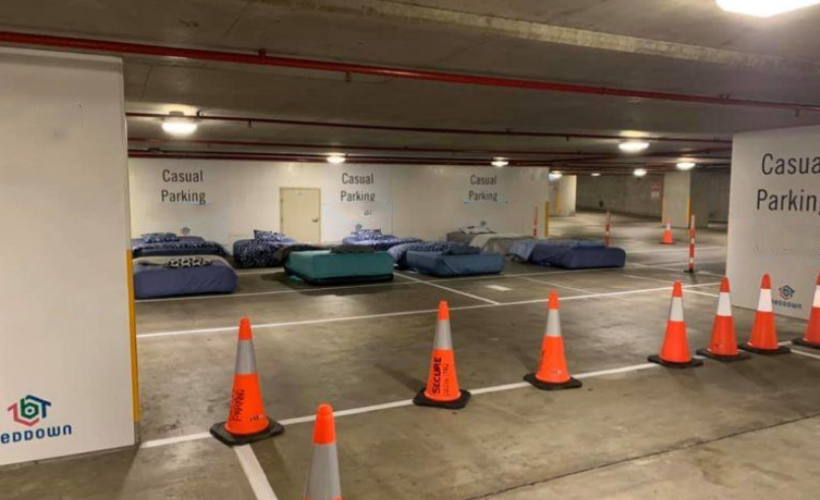 An Australian NGO has set up a temporary homeless shelter in a car park. The Beddown Association in Brisbane has considered facilities that are only in use during the day and are empty at night. They agreed with one of the large parking garages who made their area available for a two-week trial period.
Read the full article from hvg.hu Today by clicking below.
Support Our Cause
We believe everyone deserves a bed to sleep in.
Help Beddown provide rest and shelter to more people on the street by donating a mattress or becoming a volunteer.
Comments are closed.