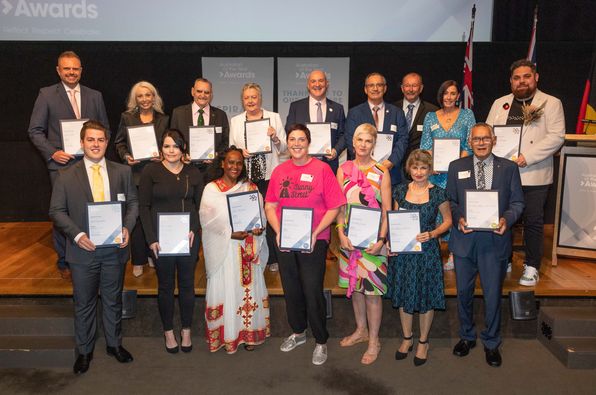 Beddown founder Norm McGillivray finalist for Australian of the Year – Queensland
A big congratulations to Beddown founder Norm McGillivray for being nominated and shortlisted as Queensland nominee for Australian of the Year!
He is incredibly humbled, honoured and still shocked to have been shortlisted for the award.
Norm said "I am so proud of what we have achieved and are yet to achieve with Beddown and this represents those who believed, supported and helped me to bring this all to life and to ultimately help change and save people's lives. My wife Lesley McGillivray being top of the list. Far out! I am speechless."
It is great to have the amazing work he has achieved be highlighted and recognised in this way.
It was so awesome for Norm to be in the same room as the other amazing humans nominated and for him such an honour and very humbling.
A big congratulations to those who picked up the awards:
Queensland Australians of the Year: Sue & Lloyd Clarke
Queensland Senior Australian of the Year: Dr Colin Dillon
Queensland Young Australian of the Year: Tahnee Bridson
Queensland Local Hero: Saba Abraham
Read more here:
https://www.australianoftheyear.org.au/recipients/norm-mcgillivray
Read more about Norm's journey with Beddown.
Comments are closed.