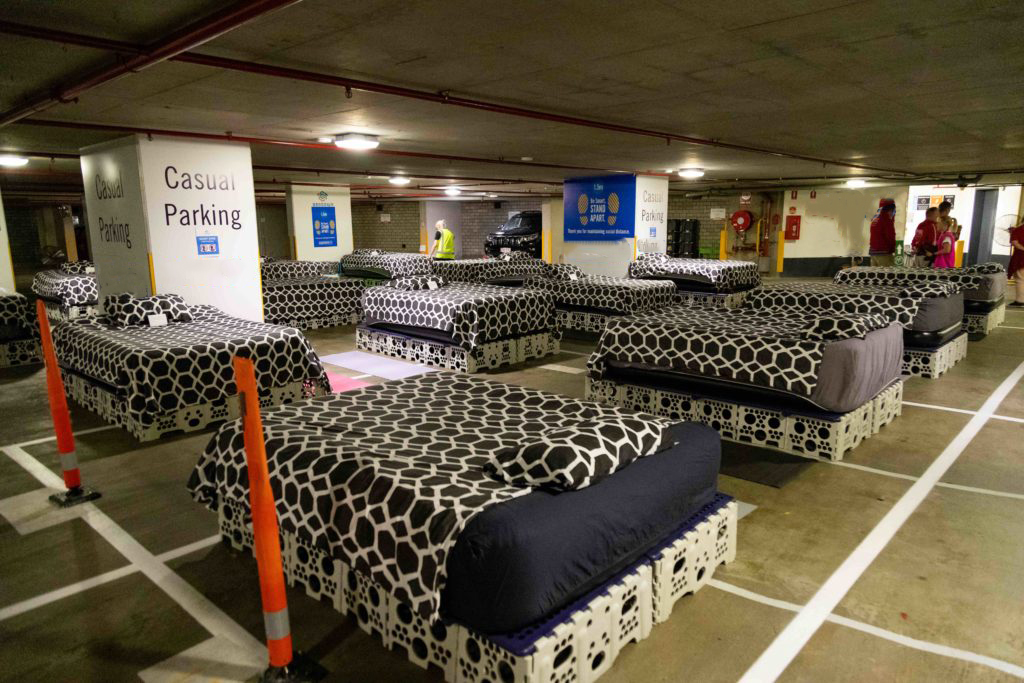 An Australian foundation transformed a parking lot into a safe dormitory for the homeless. People living on the street run many dangers at night, from health effects to the risk of suffering an attack. This uncertainty creates stress and depression for them. For this reason, the Australian organisation Beddown contacted the operator 'Secure Parking' and placed beds in a public parking lot in Brisbane, Australia, to transform it into a safe place where the homeless can spend the night.
Read the full article from Televisa.NEWS Today by clicking below.
Support Our Cause
We believe everyone deserves a bed to sleep in.
Help Beddown provide rest and shelter to more people on the street by donating a mattress or becoming a volunteer.
Comments are closed.