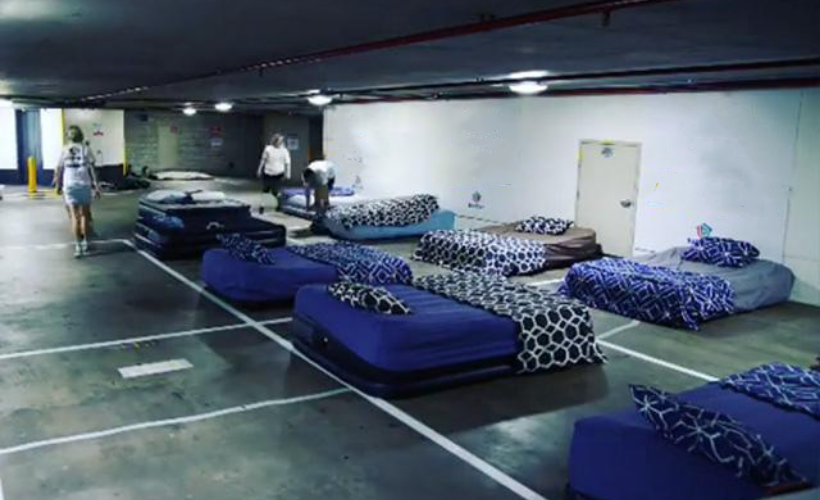 Homelessness has long been a significant problem in our society. They don't have a place to live, a career, or any income. This can be caused by a variety of social and economic causes, and it can be devastating to those who are affected.
After seeing homeless people sleeping in the parks, at bus stops, and on park benches, I wanted to do something about it. They also don't have a blanket for those cool nights. A new charity in Australia helped them with an innovative idea.
According to Bored Panda, an organization called Beddown is converting vacant parking lots into safe havens for the homeless at night.
Norman McGillivray, the charity's founder, had the idea while walking through an empty parking lot and approached a Brisbane car park operator, to begin a two-week experiment, which they agreed to.
The initiative's goal is to make the homeless feel comfortable at night so they can get enough sleep, avoid being cold, and avoid being assaulted while sleeping.
The makers of Beddown wrote on their Instagram page, "We will look to get as close as we can to a proper comfortable bed to provide the homeless with a great night's sleep is our ultimate objective."
Doctors, nurses, and dentists and hairdressers were among the services given by the charity to the homeless. They provided them with a place to clean themselves as well as social services.
Following is some preliminary data from the first trial:
During the pilot season, 41 people slept in their beds. Males made up 77% of the group, while females made up 23%. The guests gave their beds and sleep a 4.5 out of 5 rating, and 100 percent of them said they felt comfortable. Nine people were turned away in one night due to overcrowding. The youngest individual who attempted to use the service was just 15 years old.
Not only does Beddown provide a safe haven for those who sleep rough, but they also have a vision: "We will collaborate with our other collaborative partners to provide long-term solutions to turn our guests into housing, schooling, and job opportunities and eventually put ourselves out of business," they wrote on Instagram.
"Being able to sleep all night and away from drugs, I'm clearer in the day and have not used drugs for 8 days," one guest in this place said.
"It's the first time I have had a dream in years," another said.
Support Our Cause
We believe everyone deserves a bed to sleep in.
Help Beddown provide rest and shelter to more people on the street by donating a mattress or becoming a volunteer.
Comments are closed.